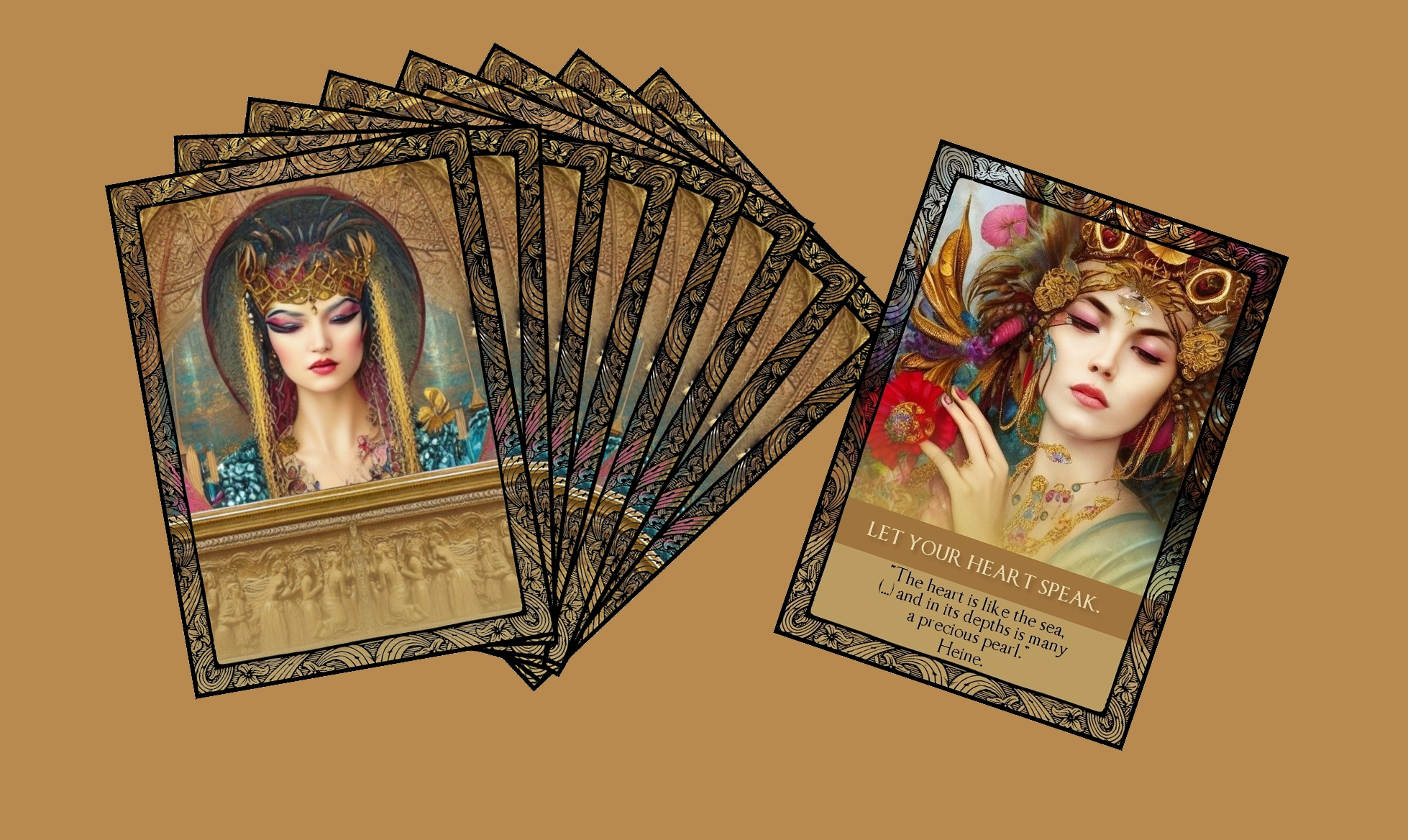 Oriental Fairies of Abundance Printable Oracle Deck (30 Divination Cards for Money Readings)
About this deck:
The Oriental Fairy Oracle Cards are a set of cards which will help provide advice into your financial future, work life, and business ventures.
The spiritual advice on the cards was inspired by aphorisms from "DICTIONARY OF QUOTATIONS From Ancient and Modern, English and Foreign Sources" selected and compiled by the rev. James Wood (a public domain work). Many of the aphorisms chosen are very obscure and thus can provide completely new insight (rather then repeating "abundance credos" that you all already know).

If you're looking for cards with arworks that are lively, colorful, and full of life, you're on the right page. The Oriental Fairies of Abundance are adorned with magical, fantastical oil paintings showing eastern-style fairies, in scenes which will remind you of the famous work of "One Thousand and One Night." These artworks are sure to bring thoughts of abundance immediately upon looking at them.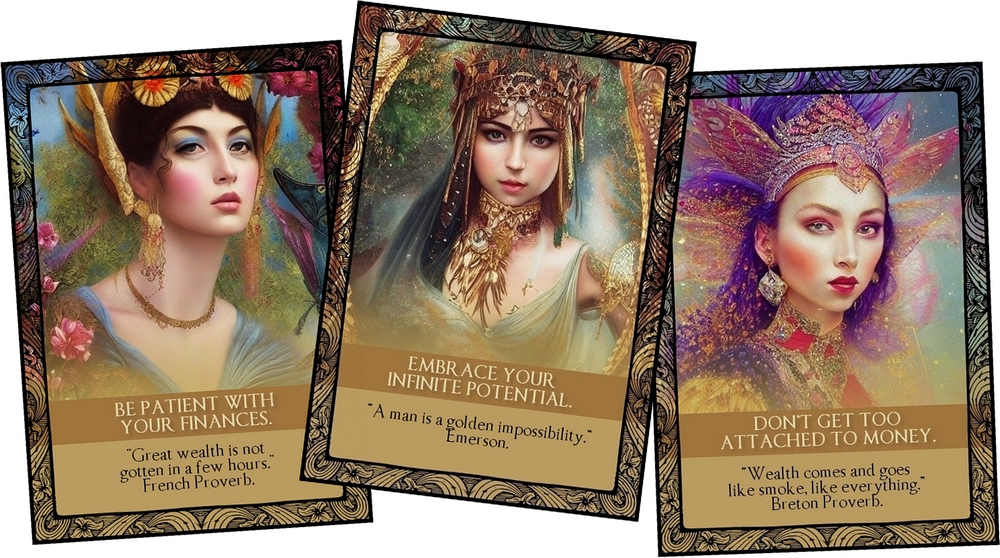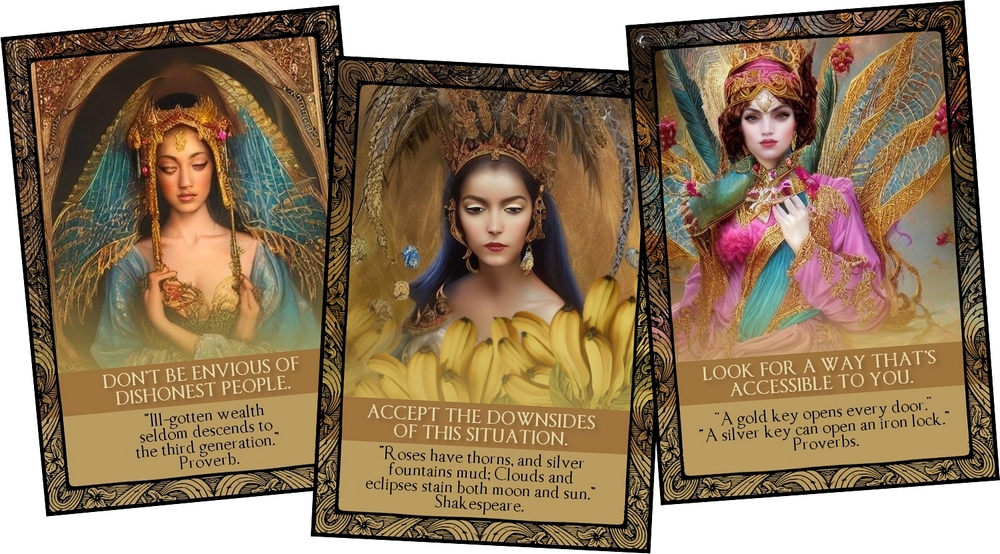 How to use this deck:
This is a print & play deck, meaning, you've got to print and put it together by yourself after the purchase. It's more than perfect if you're a fan of do-it-yourself projects, and not scared of the printer, scissors, and glue! (Scroll down for detailed instructions about this printable).
You can ask these oracle cards, a variety of questions such as:
What advice does the Universe have for my finances?
What do I need to learn about my current money situation?
What do I need to think about before starting my own business?
How can I overcome a funds-related obstacle?
What should I do to get out of debt?
About the purchase:
By purchasing, you get a print ready PDF file with 30 printable cards (30 fronts and 30 backs), in full-color.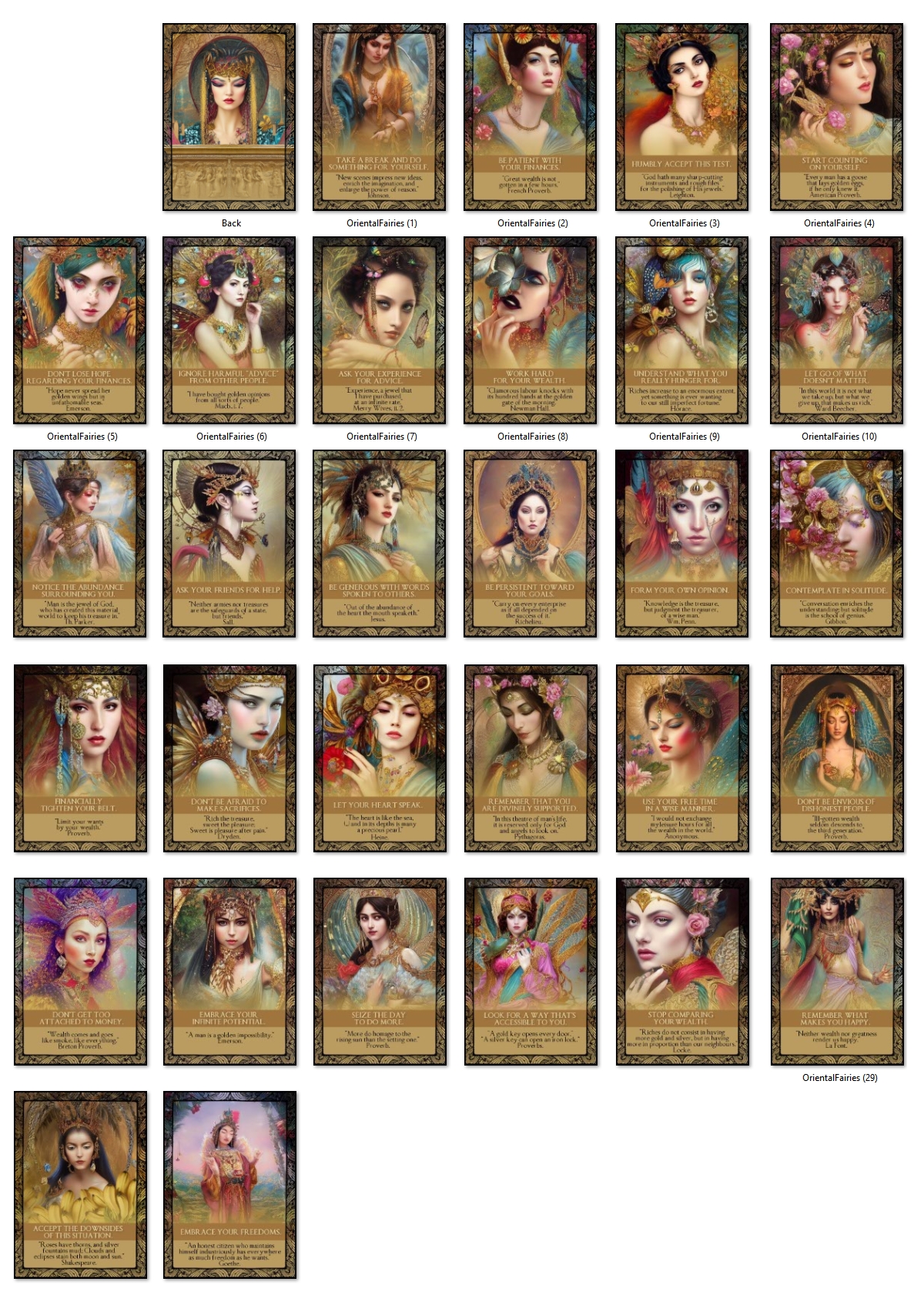 This is an environmentally friendly deck. There's no catalogue or box; to avoid extra printing, we placed card meanings directly on the cards, and strongly suggest that you keep them either in a material sachet, or re-use an elastic that you already have at home.
Each card has the dimensions 512 x 725 px, which corresponds to 13.55 x 19.18 cm. This is a relatively small dimension so to make sure your cards look good, print them on the suggested paper format, A5 (or smaller). Printing on bigger formats will compromise visual quality of these cards. We used artwork of small resolution to make this deck, and while it looks fine in the right format, enlarged can make a poor impression. Click on the picture below to see if the quality satisfies your needs before purchasing anything.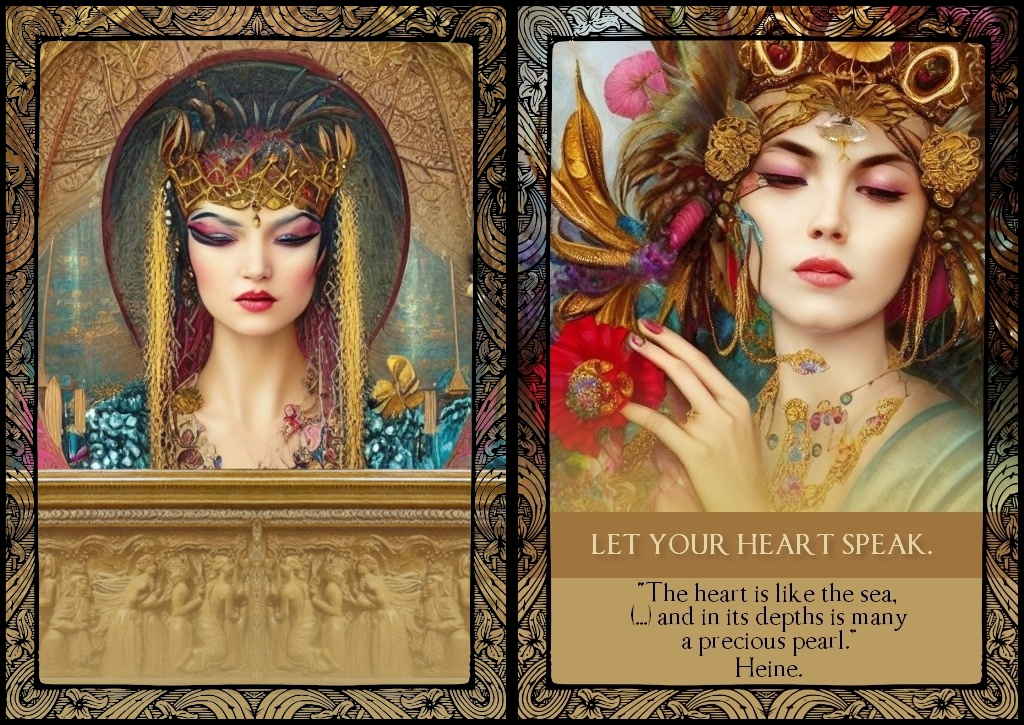 Please keep in mind that the size of the cards may change after printing, depending on the settings of your printer, paper used, etc.

A handful of tips to make your cards look great:
· Opt for high quality printing on good-quality paper, and make sure to let the paint dry before you touch the prints!
· Don't print front and back on the front and back side of the same sheet, as they won't fit. Instead, print all fronts and all backs separately, and then cut them out, and glue them together.
· Don't use liquid glue, especially if you're using soft paper. If you pour too much glue on it (and as we know this always happens), it will ruin the paper. Always use a glue stick when dealing with printables.
· If you can't buy good quality paper anywhere, you can also insert a piece of thin cardboard between the front and back sides of the card, before glueing them together.
· Shuffle the cards gently, otherwise, they'll wear off fast.
By purchasing this oracle deck, you agree that you've read the Terms of Service and agree to use this oracle deck according to them.
If you have any additional questions regarding this oracle deck, please read the FAQ section, or write us a comment beneath this project. Thank you!
Purchase
In order to download this game you must purchase it at or above the minimum price of $5 USD. You will get access to the following files:
Oriental Fairies of Abundance Printable Oracle Cards - Print-Ready PDF - Card Backs.pdf
168 kB
Oriental Fairies of Abundance Printable Oracle Cards - Print-Ready PDF - Card Fronts.pdf
3 MB