The Airline Romance (Gay Romance Visual Novel)
A downloadable game for Windows

"The Airline Romance" is a sweet and piquant gay romance visual novel about two pilots, who try to process their feelings as they fly around the world and explore different destinations (Spain, Poland, South Africa and Singapore).
The main character, Ming, is a shy yet ambitious trainee pilot working for Jupiter Airlines. Captain Ian - his supervisor - definitely doesn't believe in romantic relationships between crew members.
Could it be, a failed romance caused him to be this way? What if it's all related to the mystery of the Sunset West, a glamour airline which was shut down years ago, for unknown reasons?
Is Ian hiding something? If yes, what?
Ming wants to win his heart, however, he must uncover certain secrets first... Will he manage to convince Ian that they should be more than just friends with benefits?
Player's Age: 18+ (no explicit adult content, but touches on some adult topics, as it was based on a short story solely for adult audiences)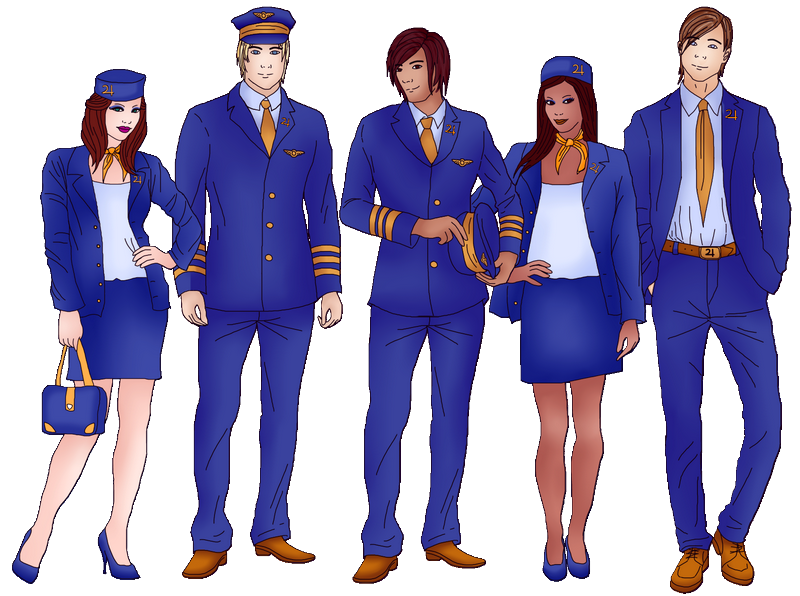 Meet the Jupiter Airlines' crew:
Trainee Pilot Ming - Ming is the protagonist of this story. He's a very shy and cute man from Singapore, who however lives in Canada, working for Jupiter Airlines. He draws a comic based on street art and folk tales, telling the story of his unrequited crush on Ian, his supervisor.
Senior Pilot Ian - The leader of the crew, tall, blond and handsome. Legends about him go wild: he's said to once have flown right into a storm, and also, that he's somehow related to the collapse of the mysterious, glamorous airline Sunset West...
Flying Attendant Nancy - Nancy is your rival in love: she pines after Ian, and seems to have bigger chances than you, but is it really so? Whatever the case, don't go sightseeing with her, unless you want to take a selfie with every sight in sight!

Flying Attendant Keilani - Keilani is one of your best friends, ready to lend you her pashmina scarf when you're freezing during a layover in Warsaw. She's been smiling a lot recently, though... She's probably hiding some secret. Can you figure it out on your own?
Flying Attendant Paul - Paul is a great fan of the 20th century band "The Beetles" (and their vocalist John Venom). Not much is known about him, as he mostly says silent, but one thing is certain: he's a hopeless romantic.
There are four more mystery gherkins in this visual novel! Three ladies and one man. Who could they be?
13,500+ words of professionally written text by a published author;
Linear storyline, no choices, one ending (happy ending).

Quirky characters (no animations but with different clothes): 1 cute protagonist, 1 hot but emotionally unavailable love interest, 3 amazing supporting characters, 4 more tertiary characters;
Several colorful locations in Canada, Spain, Poland, South Africa and Singapore, with 35+ different backgrounds.
A handpicked soundtrack consisting of 18 tracks by Kevin MacLeod, mostly jazzy and piano ones, but not only: some scenes are accompanied by ethnic travel tunes to get you intro a traveling mood.
Special sound effects to enrich the gaming experience, e.g. airport ambient, flight sounds, etc.
A simple yet romantic-looking travel-themed game interface with vintage travel posters.
An original plane icon cursor and comic bubbles that help hightlight certain moments (such as kisses).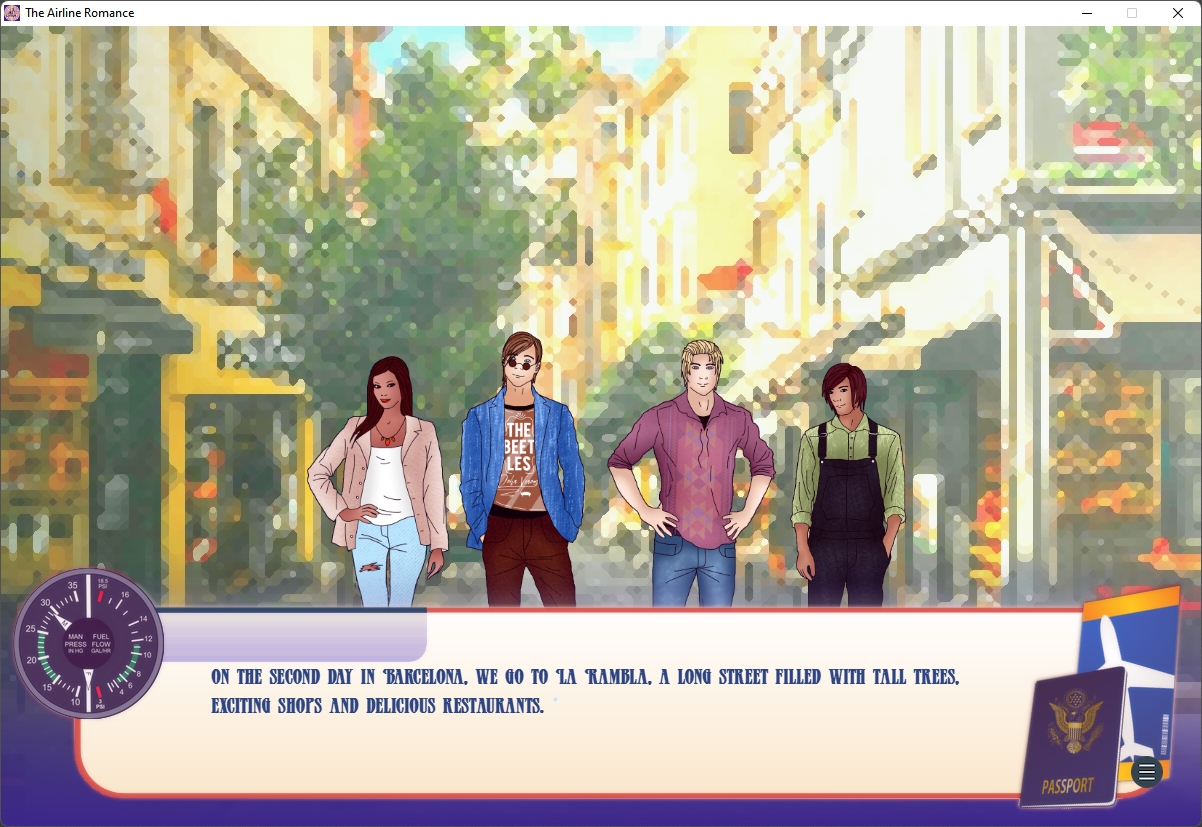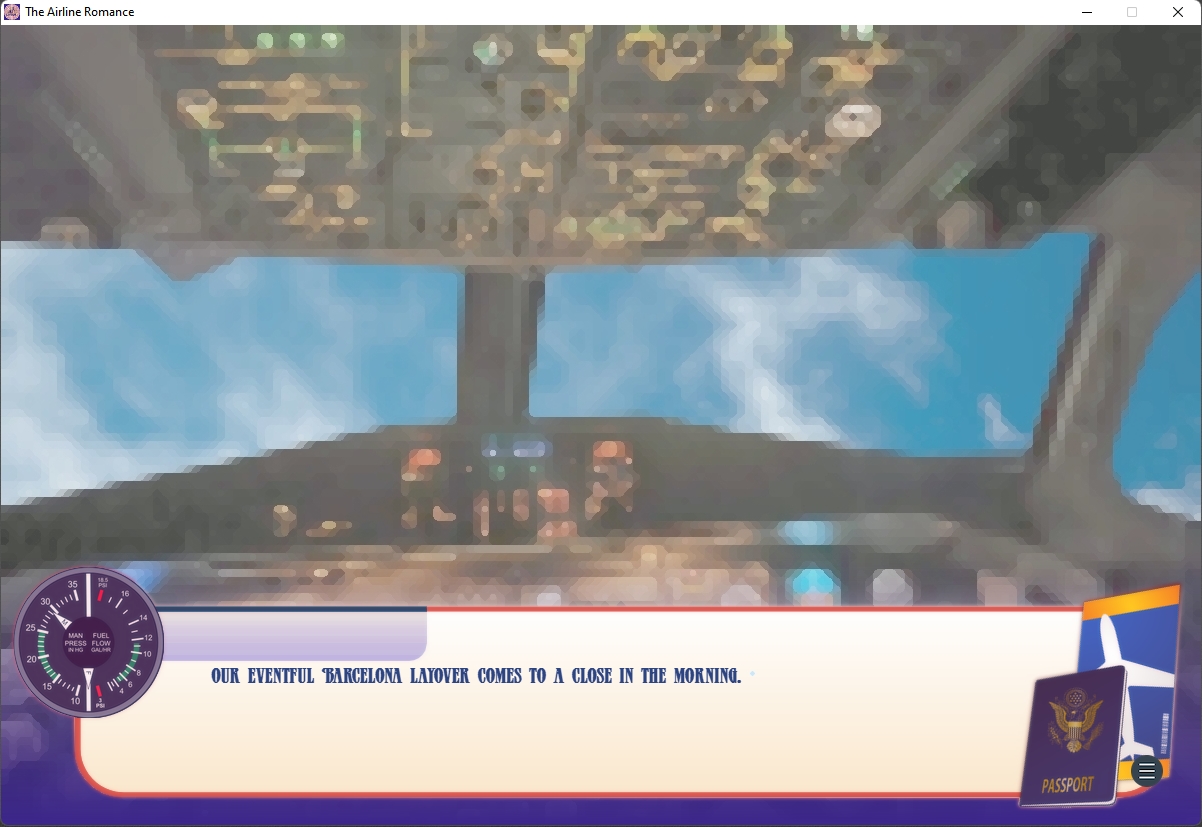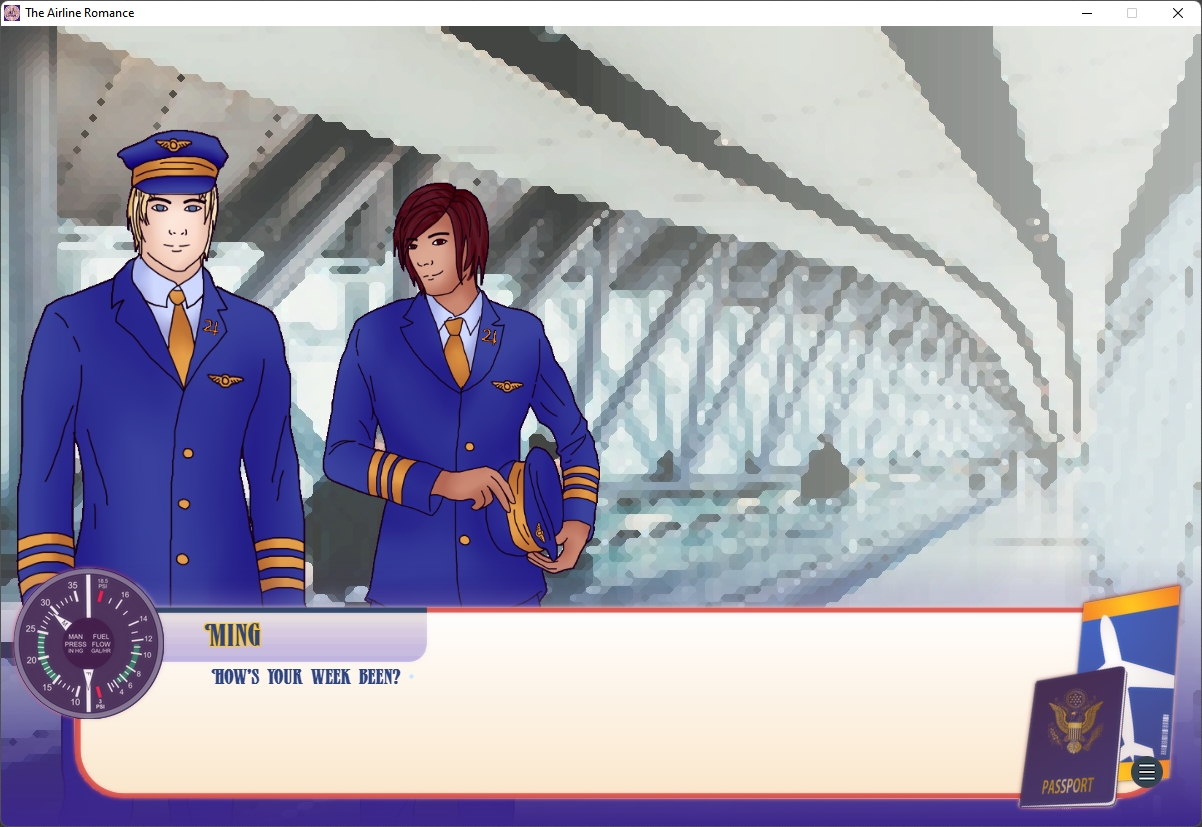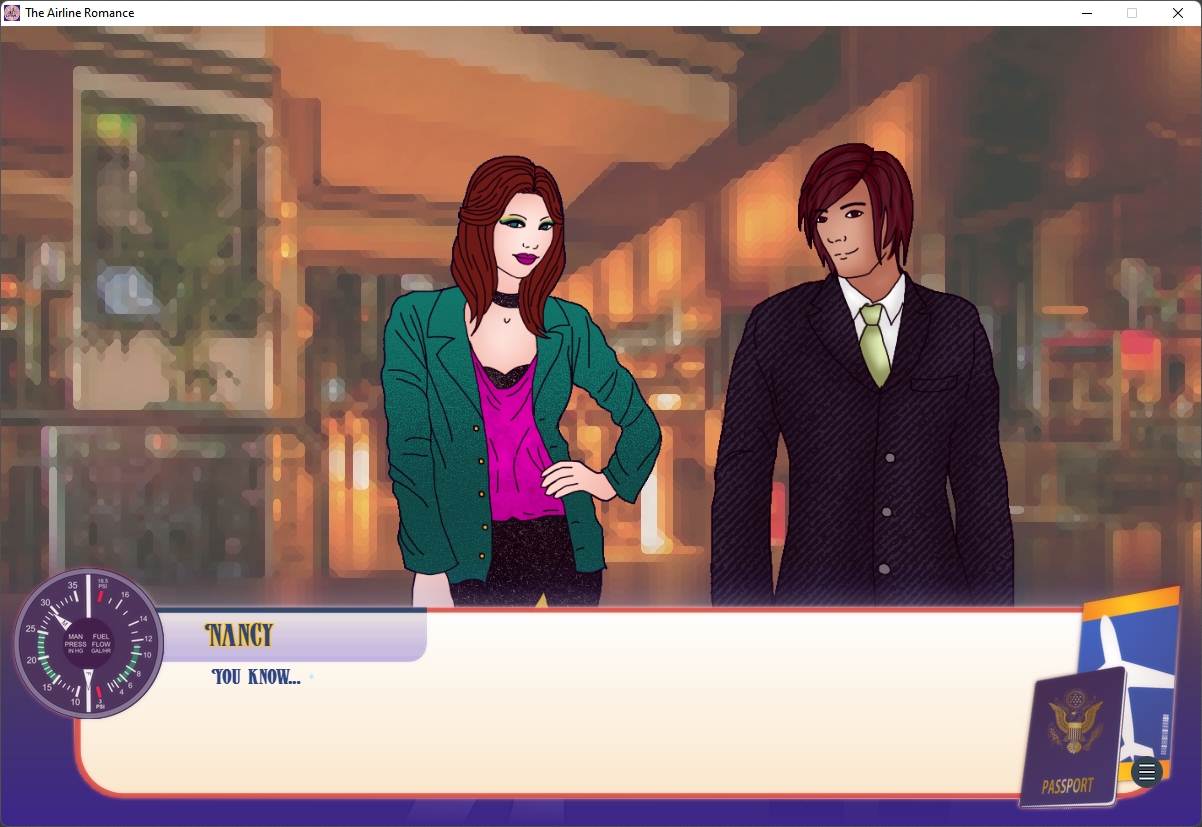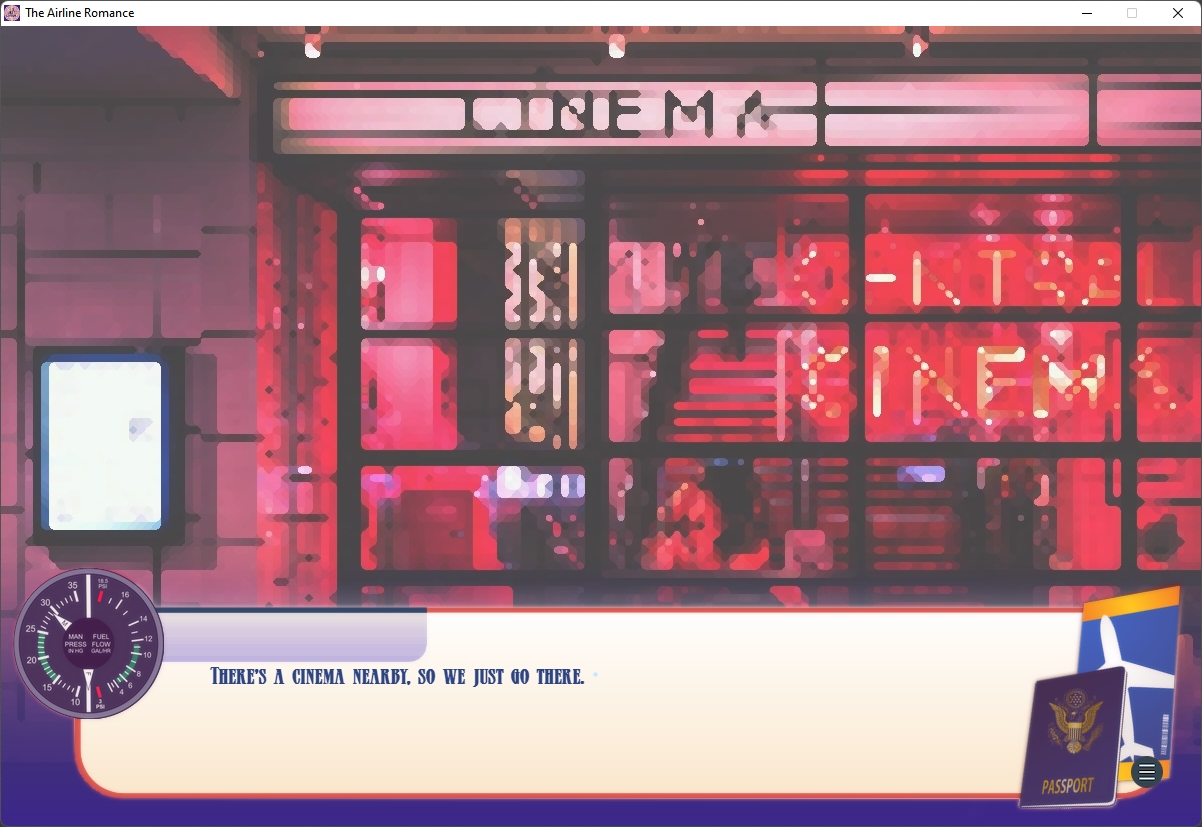 The game is controlled by mouse and keyboard. Beyond you can find information about keyboard shortcuts:
Esc - Menu Screen
Space - Progress the Game
A - Auto Mode
J - Ming's Journal (Backlog)
L - Load game screen
S - Save game screen

Hasalynx Games is an indie game gig that doesn't have any external funding, and mostly relies on unpaid human effort to keep producing its games. We use mostly free resources and create scenarios from ready short stories and novels published by our people. If these games spark your curiosity, please buy them (they're so cheap!), comment, and spread positive word. Also, don't forget to add this game to your collections and follow Hasalynx Games on itch.io, so as to receive updates when a new game is up!
Purchase
In order to download this game you must purchase it at or above the minimum price of $5 USD. You will get access to the following files:
TheAirlineRomance(NewVersion).rar
141 MB