BFF 2 BAE (Sports Romance Visual Novel)
A downloadable game for Windows
"BFF 2 BAE" is a short visual novel about long-time best friends who have trouble admitting that they're also in love with each other.
Delaney is a college student from Philadelphia who however studies sociology in New York City. She spends most of her free time swimming and having deep conversations with her roommate Almudena.
Delaney has always been in love with her best friend, Kevin… But, he isn't interested in her romantically. Or is he? Delaney doesn't know, and she isn't eager to wallow in her feelings, either, instead choosing to get a date with the son of a local pastor, Stephen.
When Kevin suggests a double date, to which he invites his team friend, Jade, things quickly get very toxic. Will the drama that Jade and Stephen bring into the harmonious friendship of Delaney and Kevin turn out to be enough to make the two finally admit how they feel about each other?
Trigger Warnings: Depression, Body Image, Eating Disorders, Dog Illness, Toxic People.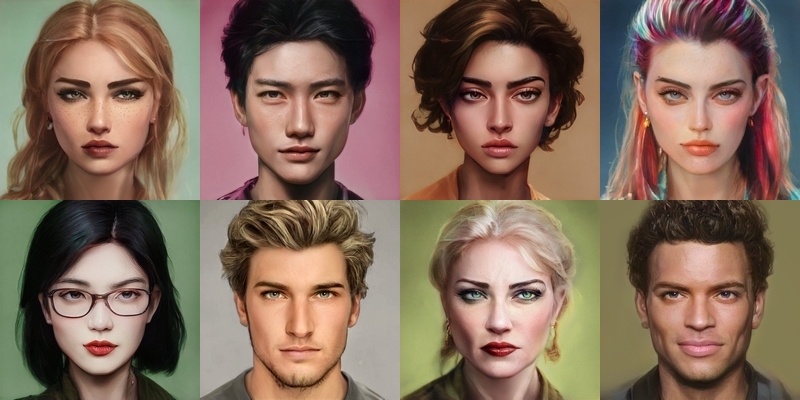 Delaney is a college student studying sociology. In high school, she used to be a swimming champion. Moderately content with her looks and life in general, she avoids thinking about anything that could trigger her.

Kevin is an Asian-American expat who has always lived with his parents in Philadelphia. He has been Delaney's best friend since childhood, even though their friendship wasn't always perfect. He's a talented young man who combined his two hobbies, music and programming, into one by developing an app project.
Almudena is a deep, philosophical painter that helps her friends live a more authentic life. Despite being beautiful, she paints terrifying self-portraits. She's a great fan of Frida Kahlo and never sugars her coffee.
Trisha is Delaney's former friend from the time when both girls lived in Philadelphia. Like Delaney, she loves the water (and everything related to mermaids, as well), but after high school their contact got lost naturally. Where is she now? Will Delaney ever see her again?

Jade is an Asian-American, just like Kevin, and his friend from the development team. She's the girl whom he invited on a date. Despite her low weight, she never stopes dieting and has a very critical attitude towards other people, especially her ex...
Stephen is the pastor's son, and the man whom Delaney is currently seeing. Even though they don't have any chemistry, Delaney hopes that things will change, as Stephen seems to like her very much...
Mother and Brad are two mystery gherkins who aren't included in the description to avoid spoilers.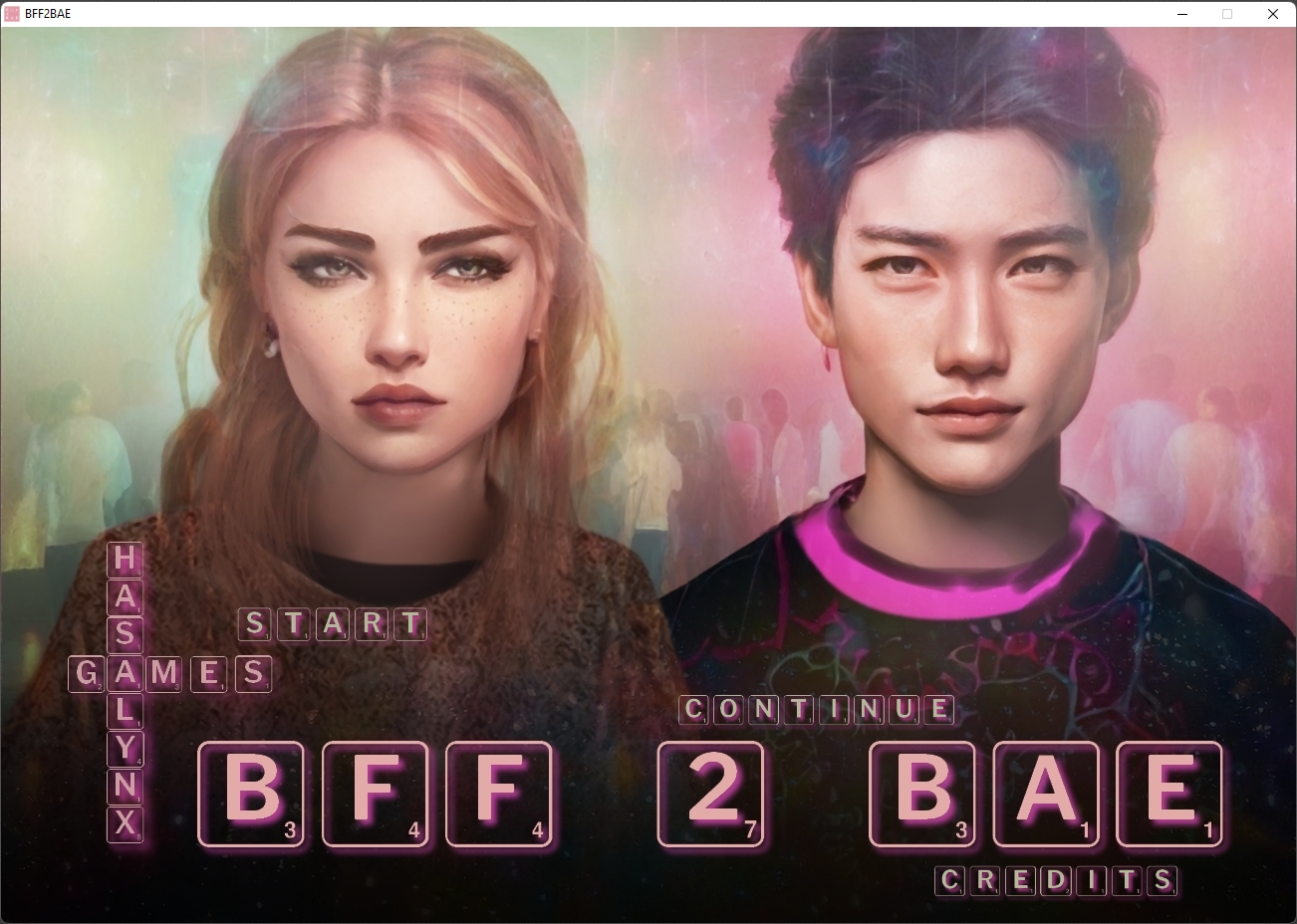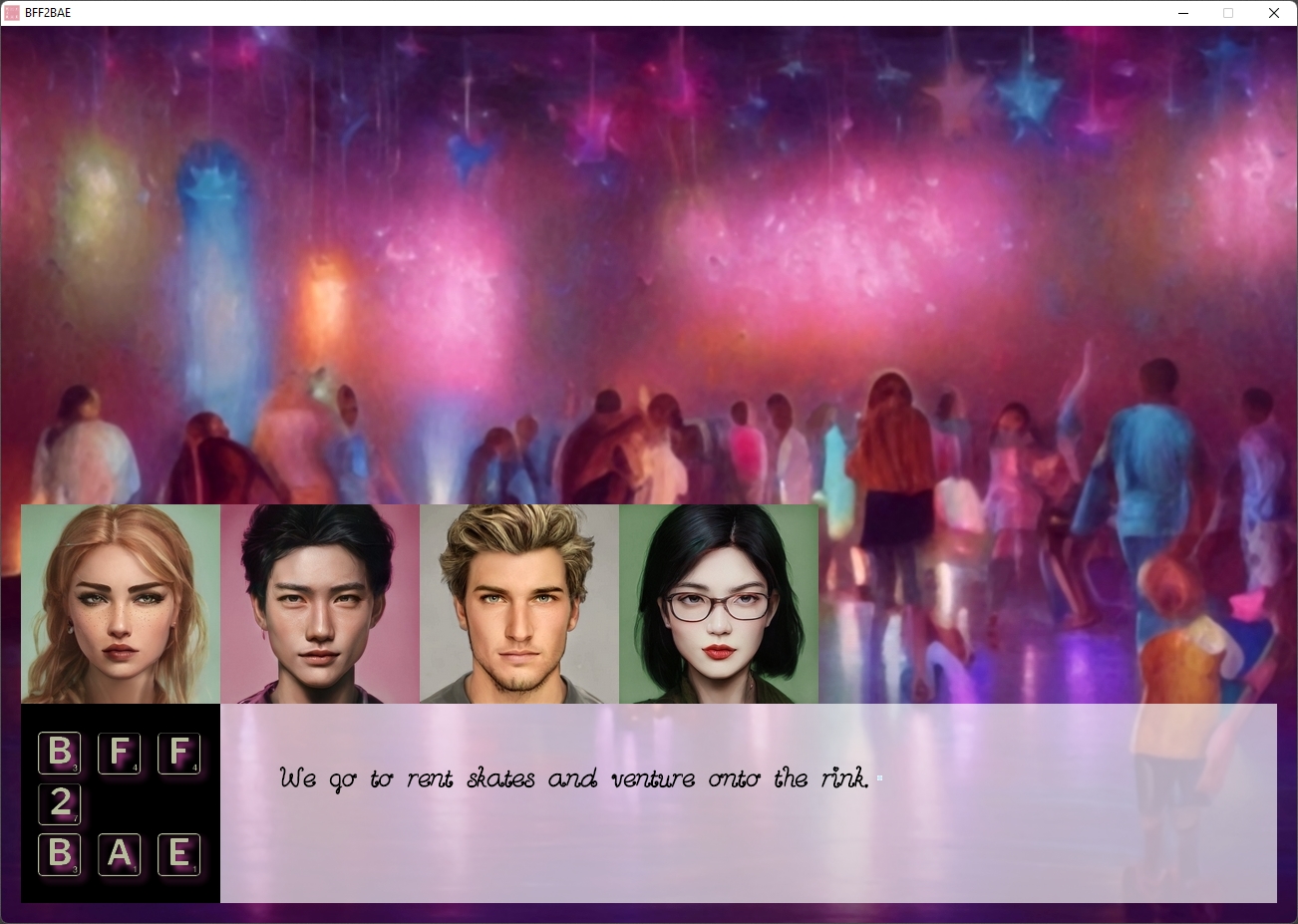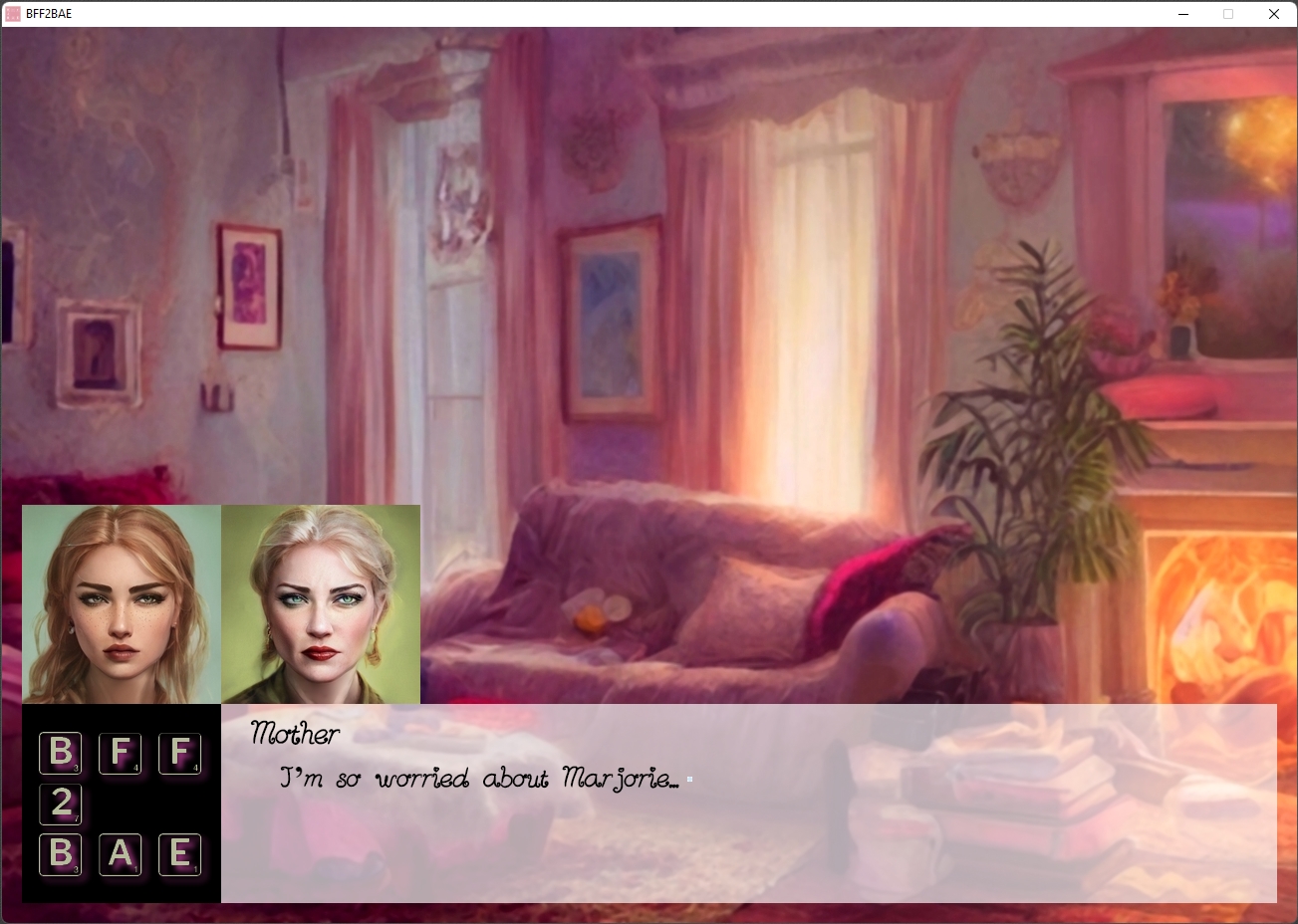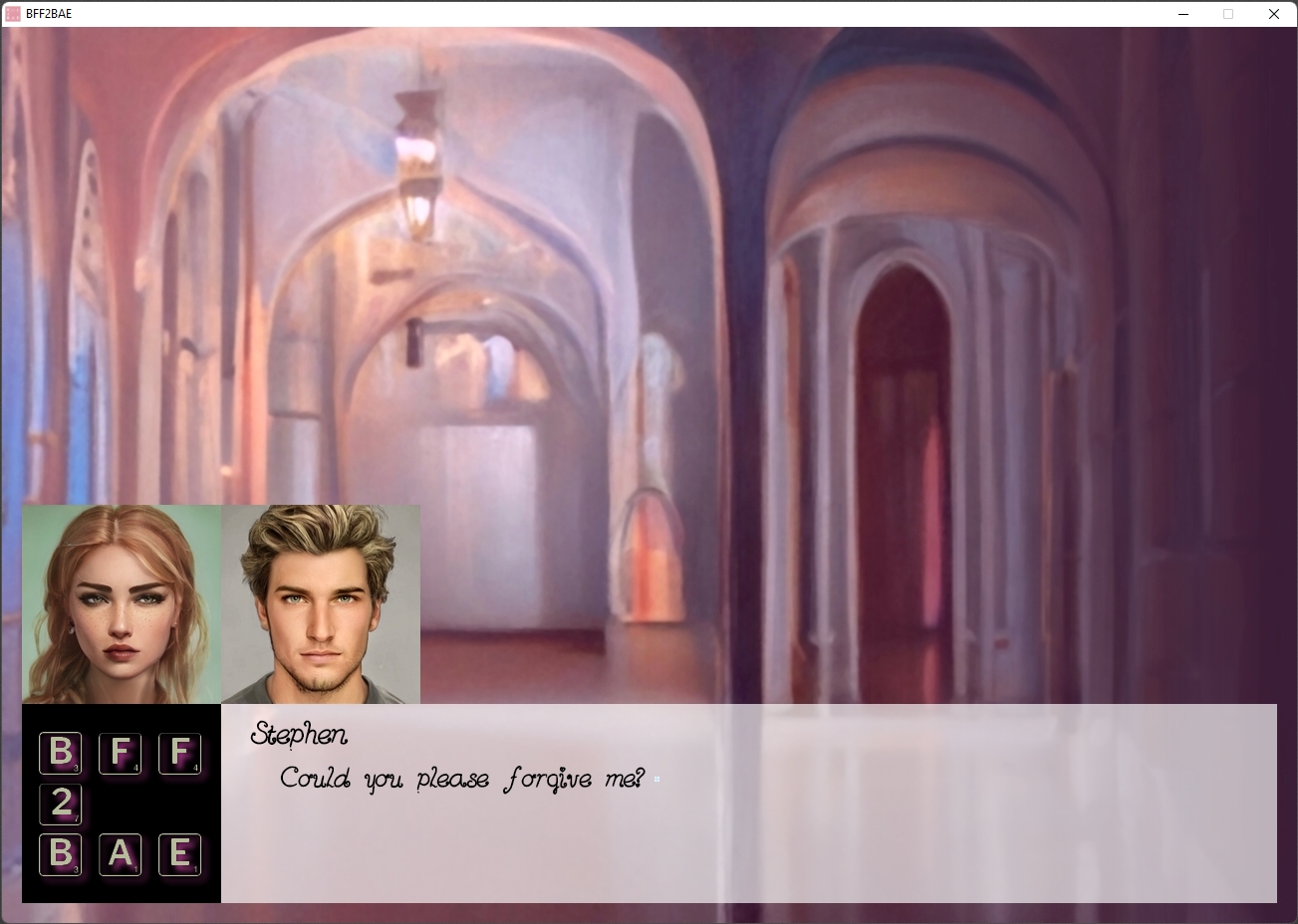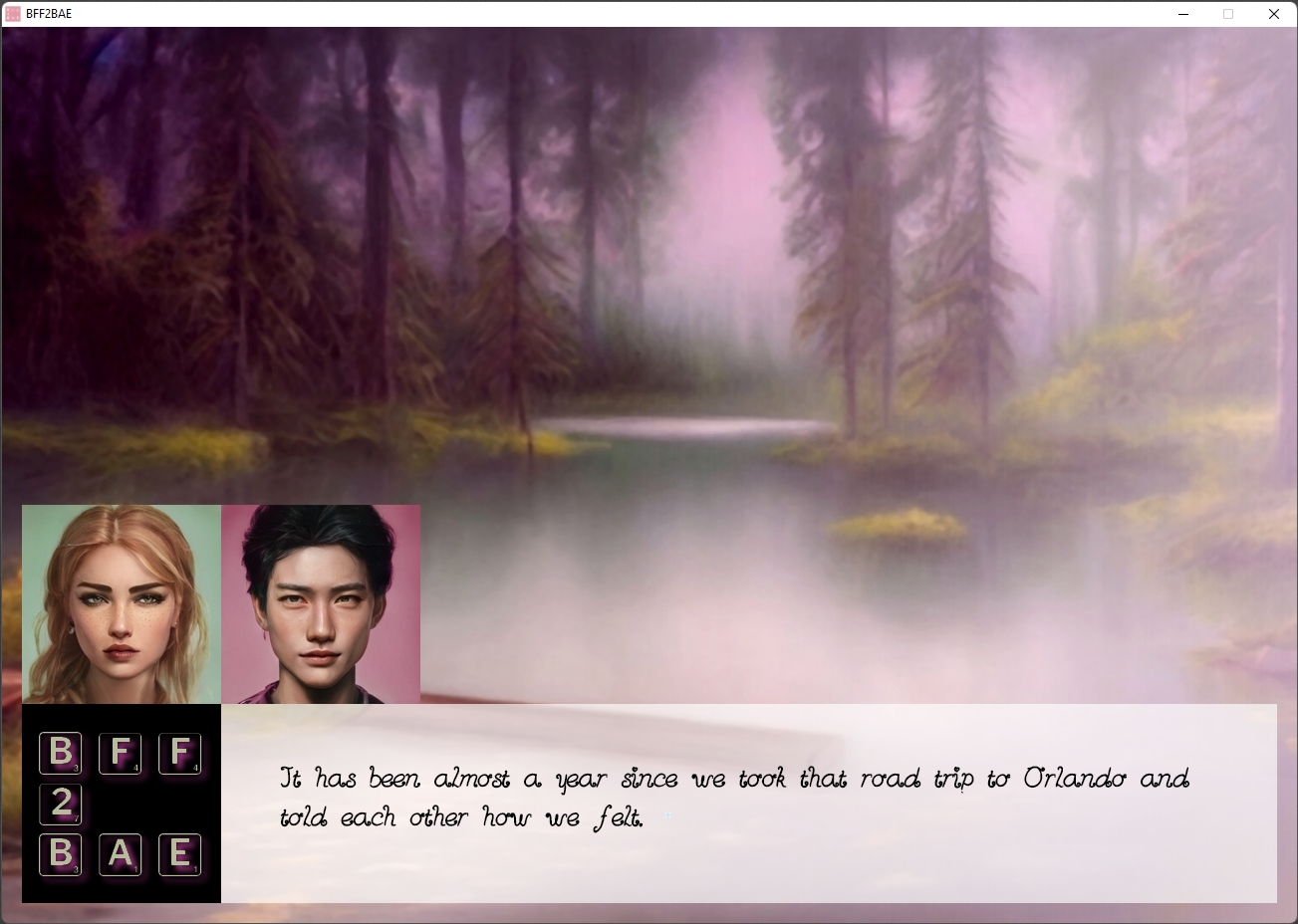 16500+ words of professionally written and edited text, with guaranteed happy ending.
Linear storyline, no choices, one ending (happy ending).

Important themes, such as dating problems, personal boundaries, self-acceptance, listening to one's heart, being authentic with one's feelings, etc.
2 main characters: Delaney (sociology student / high school swimming champ) and Kevin (indie programmer) and 6 distinctive side characters. This game has no character sprites, just character portraits.

Very simple, plain and minimalist game interface. Perfect for you all who hate kitsch!
Colorful locations (Delaney's family home, Almudena's apartment, City Streets, Train Station, Swimming Pool, College halls, Industrial Bar, Roller Disco, Tropical Lounge, Lake in the Mountains) with up to 30 beautiful backgrounds.
A soundtrack consisting of romantic, acoustic guitar instrumentals, with occasional disco and tropical tracks to enhance the setting that the characters are in.
The game is controlled by mouse and keyboard, and it has no menu button. To access the menu and save the game, use one of the following keyboard shortcuts:
S - Save Game
L - Load Game
Space - Progress Game
Esc - Return to Title Screen
D - Delaney's Diary (Backlog)
M - Menu Screen
A - Auto Mode

Hasalynx Games is an indie game gig that doesn't have any external funding, and mostly relies on unpaid human effort to keep producing its games. We use mostly free resources and create scenarios from ready short stories and novels published by our people. If these games spark your curiosity, please buy them (they're so cheap!), comment, and spread positive word. Also, don't forget to add this game to your collections and follow Hasalynx Games on itch.io, so as to receive updates when a new game is up!
Purchase
In order to download this game you must purchase it at or above the minimum price of $5 USD. You will get access to the following files:
HasalynxGames-BFF2BAE.rar
112 MB