Love Me (Gay Romance Visual Novel)
A downloadable game for Windows

"Love Me" is a very short, sweet visual novel about a medical student and a lawyer from Seoul, who fall in love with each other at first sight.
Seongmin, an introverted young man with anxiety issues, starts his internship at the hospital. One of his patients is Jiseon: a charming, handsome man in eccentric clothes. His eyebrow is bleeding. What happened to him? Once Seongmin learns the truth, he decides to share with him his greatest secret. As the two meet again, Seongmin realizes he's falling in love; but does he stand a chance with Jiseon?

Player's Age: 18+ (no explicit adult content, but might touch on some adult topics, as it was based on a short story solely for adult audiences)

4000+ words of professionally written and edited text.
Linear storyline, no choices, one ending (happy ending).
2 main characters: Seongmin (medicine student) and Jiseon (lawyer) with both avatars and sprites.
6 different locations: hospital, college, street, restaurant, cafe and home apartment with 8 different backgrounds.
A beautiful, sad, piano soundtrack by Kevin MacLeod.
Atmospheric sound effects (hospital machines, rain, etc.)
A game interface stylized as a medical student's notebook.
WILL get in-game extras such as Eunni's email, Jamboree Tea Recipe and an extract from Seongmin's Medical Book IF you leave 5 comments under the game.
WILL get a sequel of 5500+ words ("Love Me. Once More") IF you leave 10 comments under this game.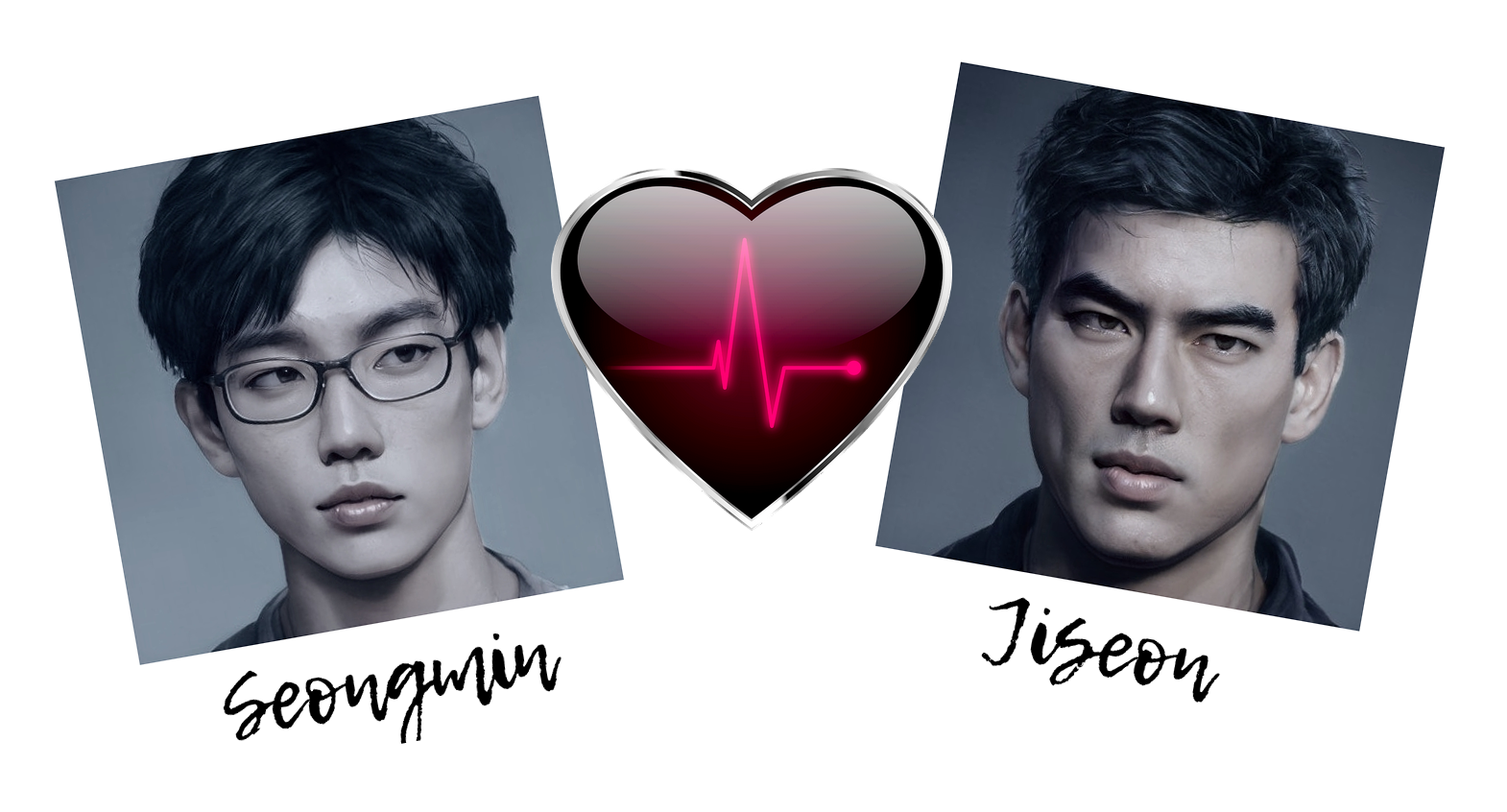 Seongmin is a medicine student from Andong, who lives in Incheon, but studies in Seoul. He's stressed out, anxious, and perfectionistic, with an OCD about cleanliness. Despite his desire to come out of the closet, he's scared to do it, for fear of being ridiculed and rejected.
Jiseon is an attractive, self-confident lawyer from Ulsan, who works in Seoul. After being outed by his ex-wife, he doesn't hide his orientation anymore. He catches feelings for Seongmin very fast, but doesn't know what his crush is looking for; and he's dreaming about a long-term boyfriend.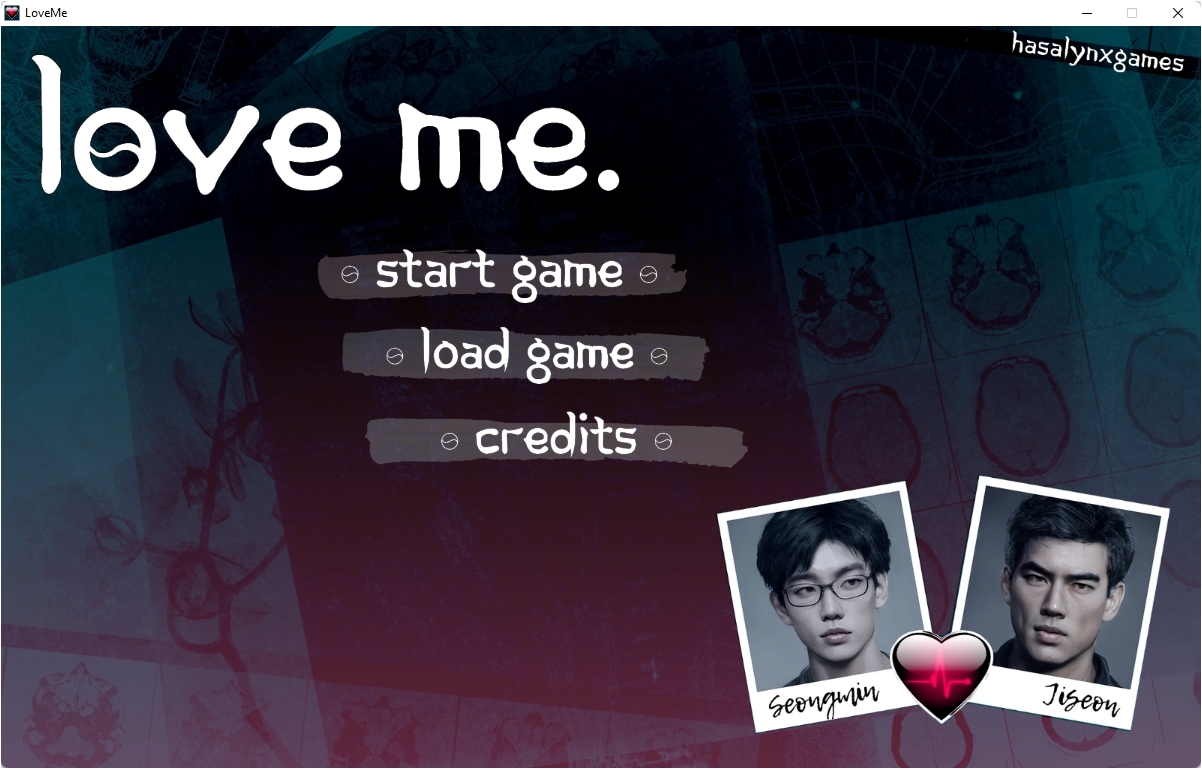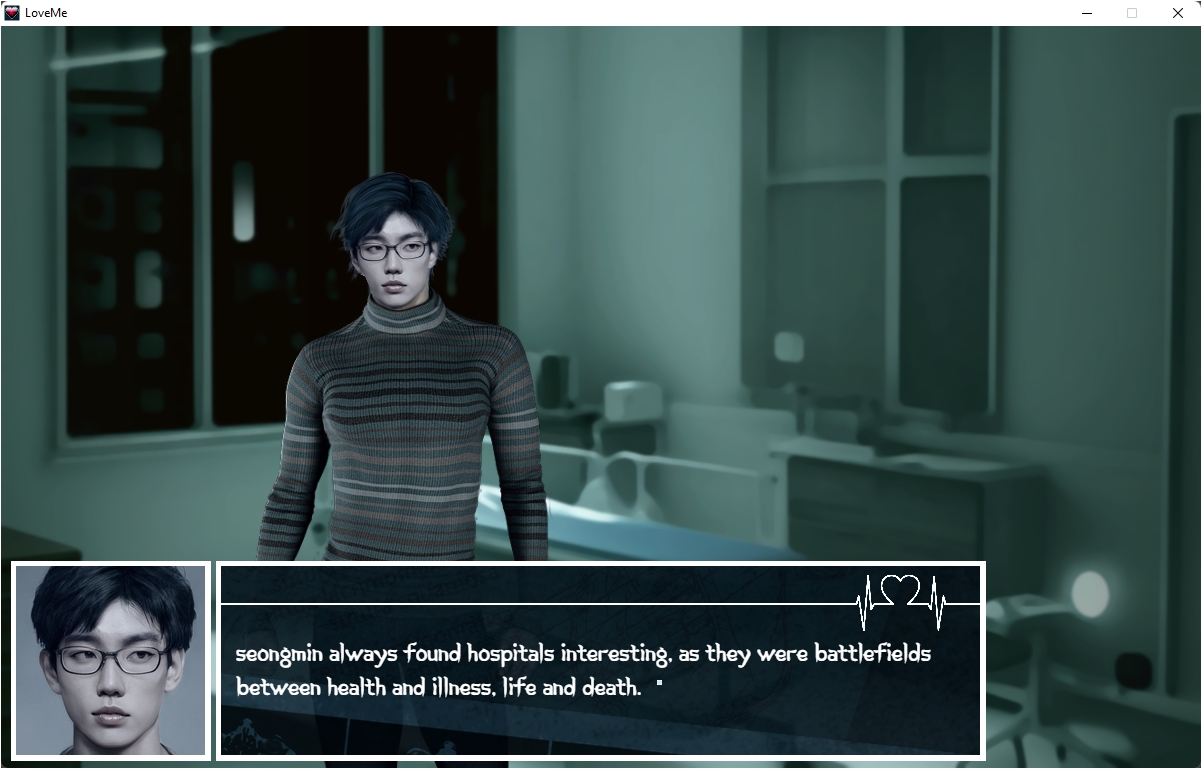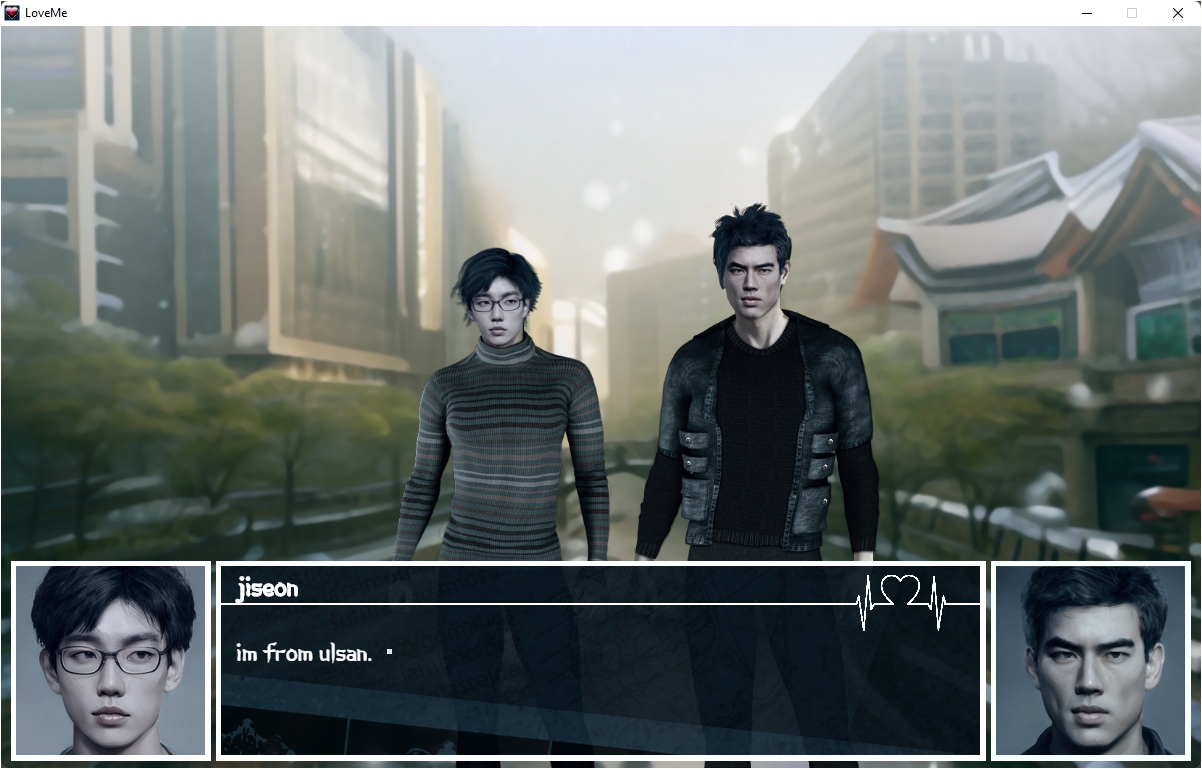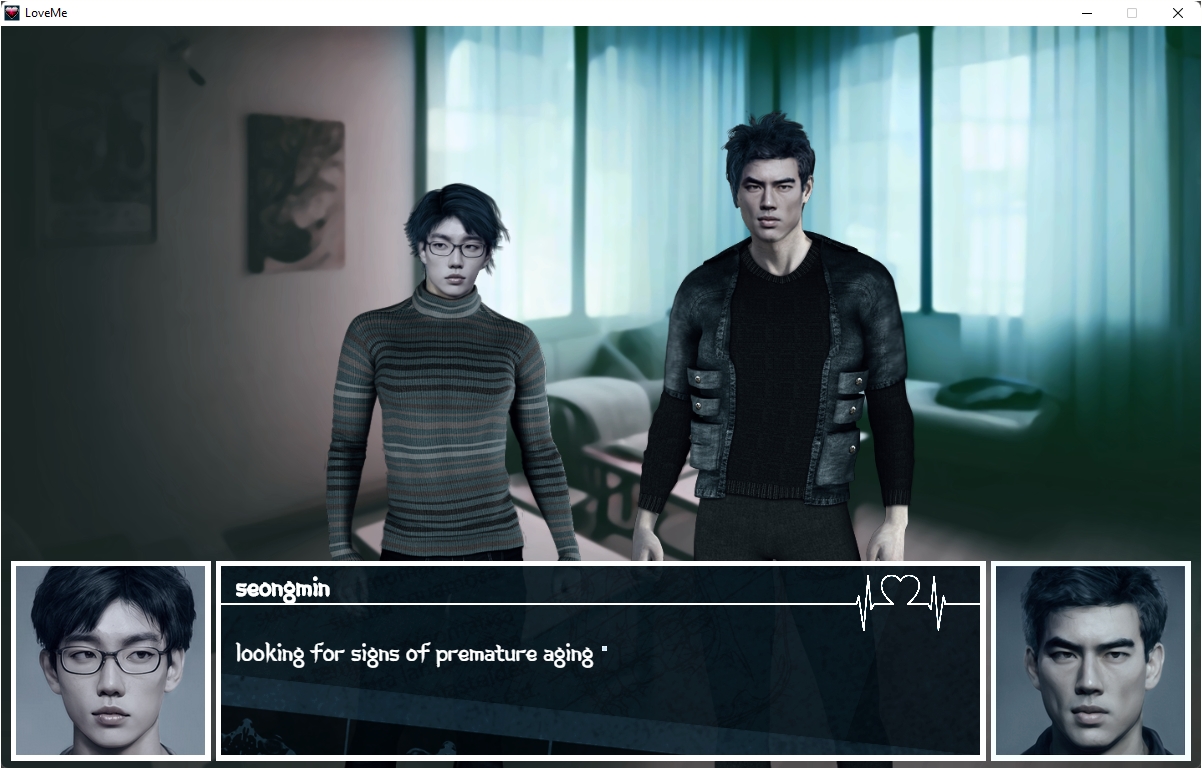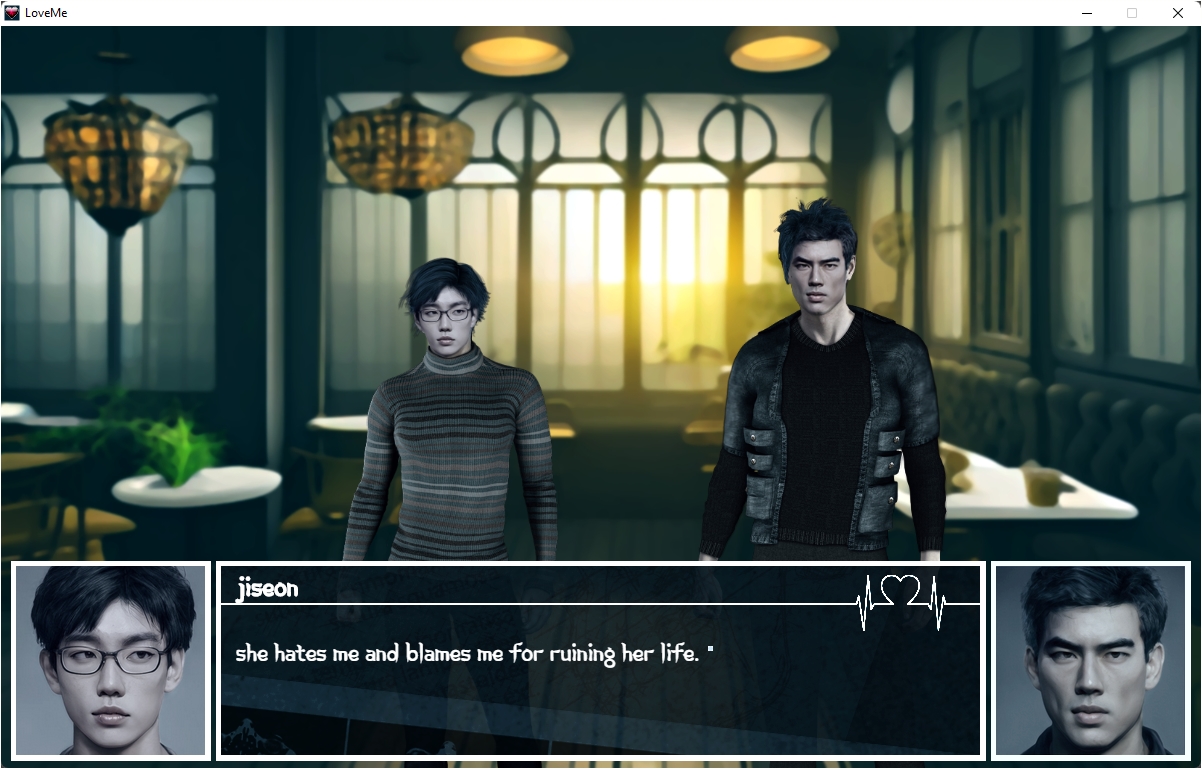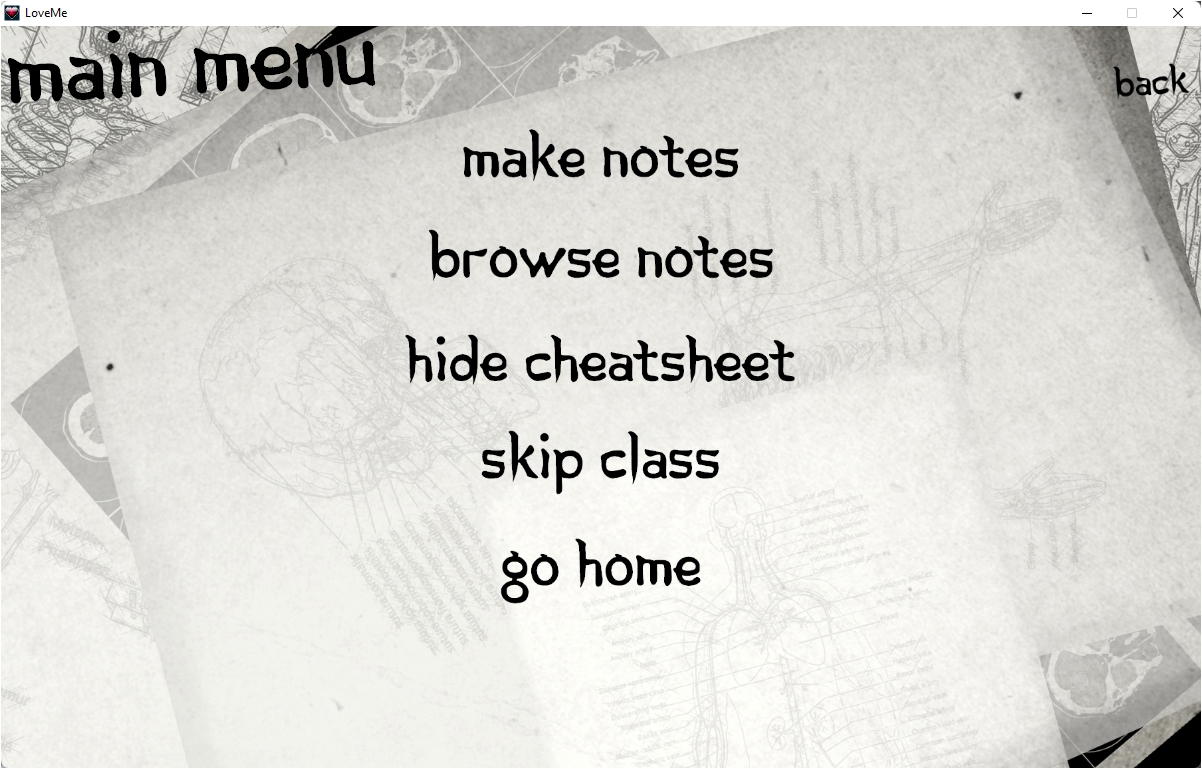 The game is controlled by mouse and keyboard. Beyond you can find information about keyboard shortcuts:

S - Save Game
L - Load Game
Space - Progress Game
Esc - Return to Title Screen
B - Display Backlog
F - Fast Forward / Skip
M - Menu Screen
A - Auto Mode

Hasalynx Games is an indie game gig that doesn't have any external funding, and mostly relies on unpaid human effort to keep producing its games. We use mostly free resources and create scenarios from ready short stories and novels published by our people. If these games spark your curiosity, please buy them (they're so cheap!), comment, and spread positive word. Also, don't forget to add this game to your collections and follow Hasalynx Games on itch.io, so as to receive updates when a new game is up!
Purchase
In order to download this game you must purchase it at or above the minimum price of $3 USD. You will get access to the following files:
HasalynxGames-LoveMe(NewVersion).rar
101 MB